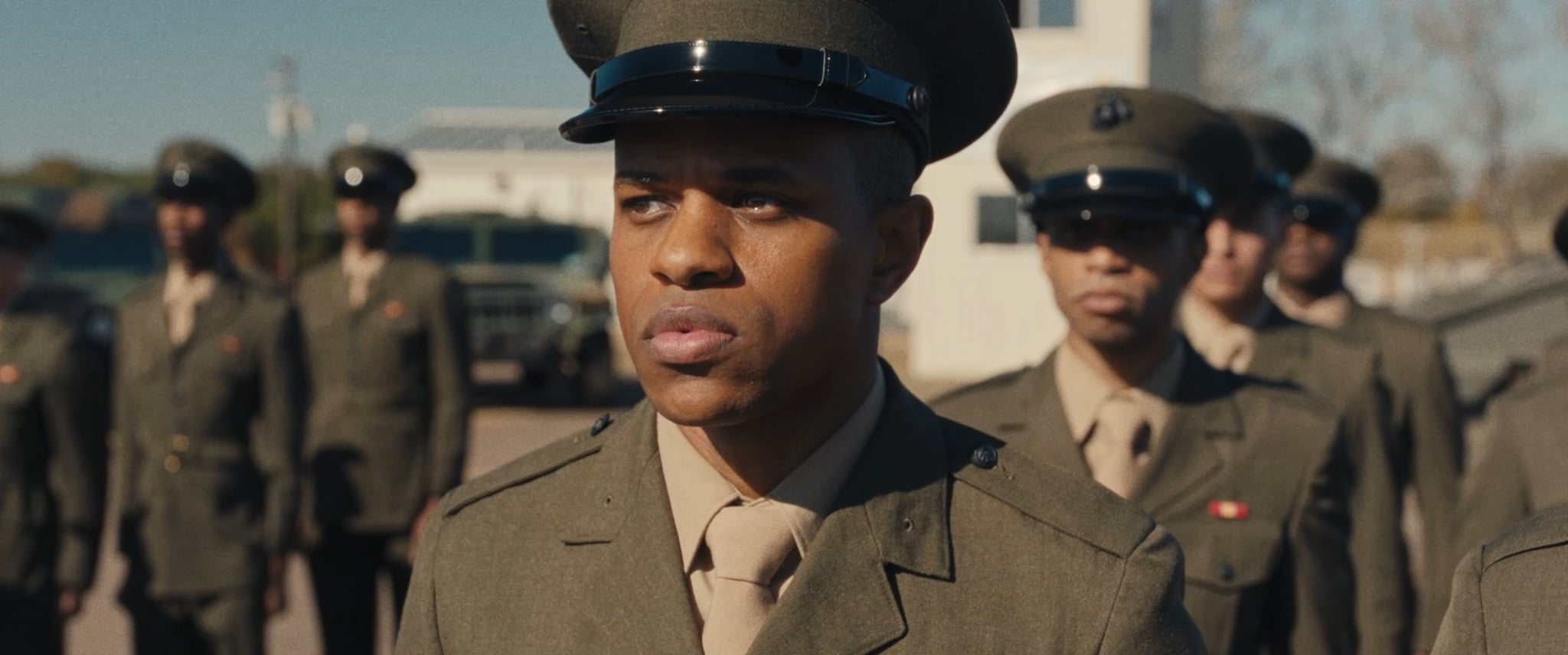 A24 is bringing a real-life story about a young man's fight for survival to the silver screen. Jeremy Pope, best known for starring in Netflix's "Hollywood" and FX's "Pose," stars in his first leading film role in "The Inspection," a gripping autobiographical tale that follows his character's emotional journey to join the Marine Corps after being thrown out by his mother (played by Gabrielle Union) for being gay, per the film's trailer, which released on Aug. 23.
According to A24, the Elegance Bratton-directed feature is inspired by the filmmaker's own life story. The film, which Bratton also wrote, will premiere during the Toronto International Film Festival, held Sept. 8–18, as well as at the New York Film Festival on Oct. 14 as a closing selection.
"I'm incredibly humbled that my debut feature film will close the New York Film Festival this year," Bratton said in a press statement. "So many of my favorite filmmakers have made an impact as a part of this illustrious program. I'm overwhelmed to be a part of it. And as a New Yorker, this is a dream come true."
Read ahead for everything we know about "The Inspection" so far.
"The Inspection" Trailer
"The Inspection" Cast
Jeremy Pope leads the film's cast, with Gabrielle Union, Bokeem Woodbine, Raúl Castillo, McCaul Lombardi, and Aaron Dominguez joining him.
"The Inspection" Plot
"A young, gay Black man, rejected by his mother and with few options for his future, decides to join the Marines, doing whatever it takes to succeed in a system that would cast him aside," the movie's synopsis reads. "But even as he battles deep-seated prejudice and the grueling routines of basic training, he finds unexpected camaraderie, strength, and support in this new community, giving him a hard-earned sense of belonging that will shape his identity and forever change his life."
"The Inspection" Release Date
A24 has yet to set a release date for the film but says it's "coming soon."
Image Source: A24