Imagine a future where there is no longer a need to take a trip to the nearest supermarket to buy your herbs and microgreens. You simply open the door of your Homefarm unit (similar to a microwave oven), trim off leaves from your home-grown, pesticide-free herbs and vegetables, chop them up and pop them into your salad or stir fry. This is a super-healthy alternative to bought vegetables.
Homefarm was founded in 2018 by Michael Currin, who believed there was an opportunity to offer easy-to-use and visually attractive indoor farming systems for home use to the consumer market. Initially addressing the needs of urban households with the Homefarm Appliance, the business has expanded its reach and product range by offering indoor farming systems to businesses and consumers both in urban and peri-urban environments.
Main benefits of the Homefarm Appliance
The closed system protects the plants from pests and provides climate regulation. The crops are totally organic and pesticide-free. The system is capable of growing up to 1kg of leafy produce a month. The Homefarm Appliance has a premium touchscreen interface. Everything works with a mobile app that is easy to use and creates enough interest for the whole family to get involved.
The Homefarm app will be your smart garden companion, and you earn points for gardening and eating well. Points are redeemable through Homefarm's online store.
The company is a true South African pioneer in the indoor farming sector. Currin explains that there's no stress over watering plants every day or making sure they'll get enough light.
Homefarm systems are designed to make your life as easy and rewarding as possible when it comes to growing edible plants indoors.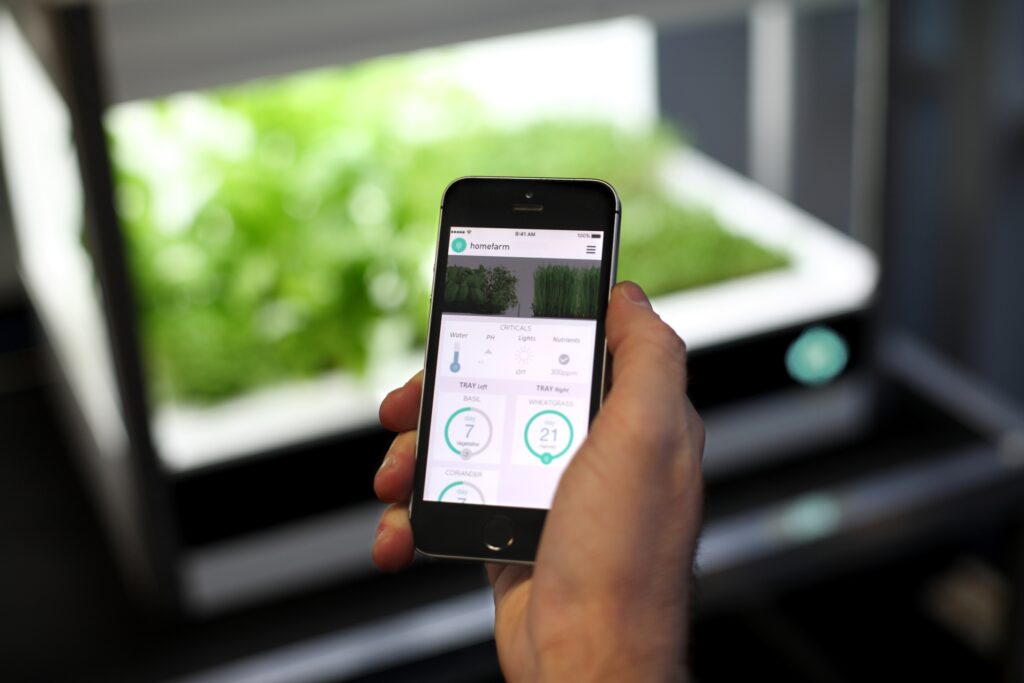 Visit www.myhomefarm.io
Contact [email protected]